After art school I stopped painting and focused on filmmaking for seven years or so, and ended up going to graduate school for film. I graduated from The American Film Institute with a degree in directing and, needing money, I quickly landed in the art department, where, among other things, I did a lot of scenic painting for rock videos, TV, commercials and film. When that work got slow I housepainted.
After computer and electronics-based film and art making the tactile quality of plaster and paint is like comfort food.
After many years having my creativity "mediated" by machines that demand updates, bug fixes, and a maddening and endless search for technical know-how, I have started painting again, partly out of a desire for a more immediate and direct creative experience and partly because someone I owe a lot of money to had a big empty wall in his waiting room and a tiny little painting to put on it.
The purpose of this post is to advertise this service to prospective clients.
My first client agreed to consider a trade with the stipulation that he didn't have to take my proposed large-scale painting if he didn't like it. That seemed reasonable. Looking at his taste and with the direction of "abstract with texture, and pow colors," I started with some photoshop mock-ups (below):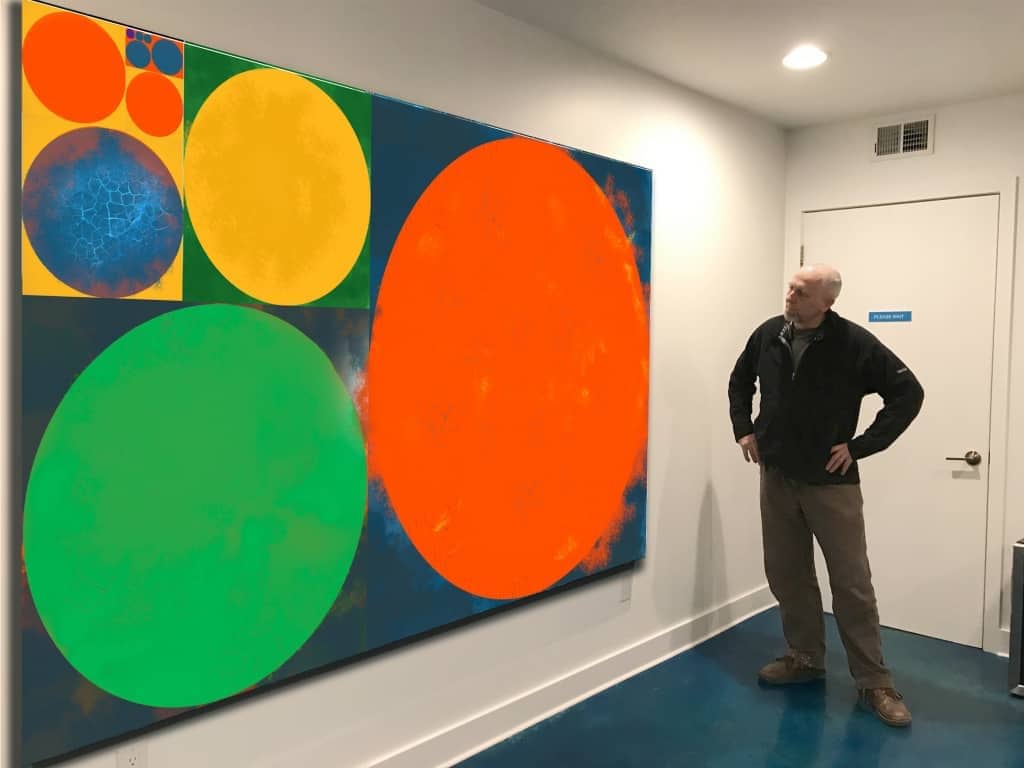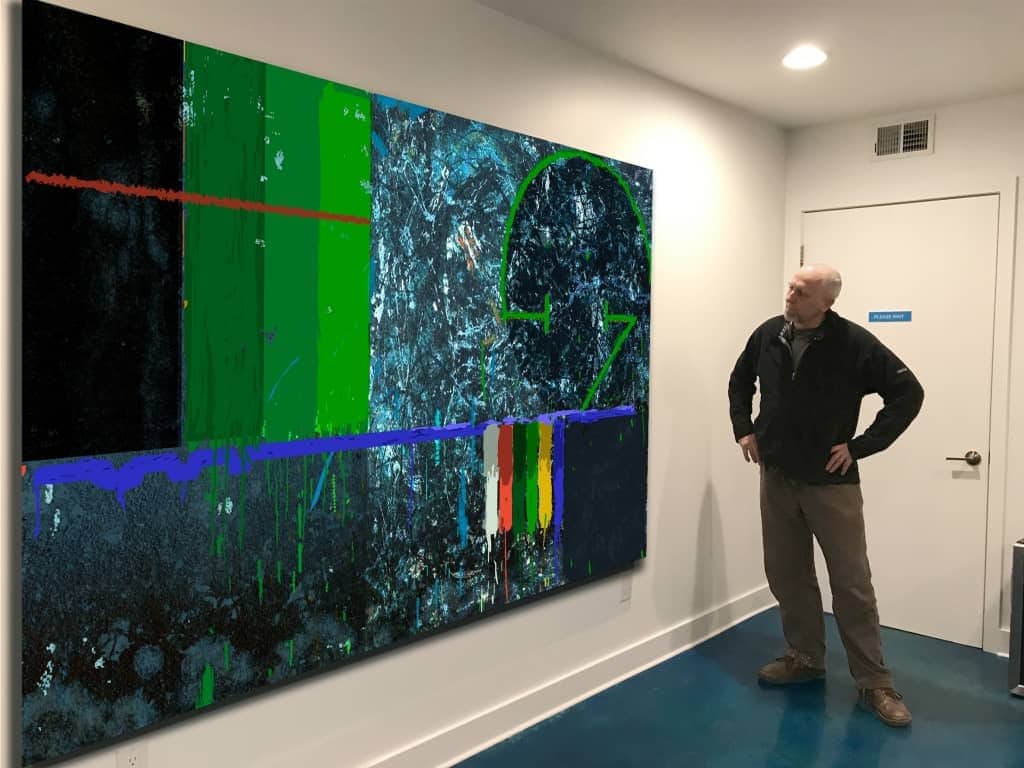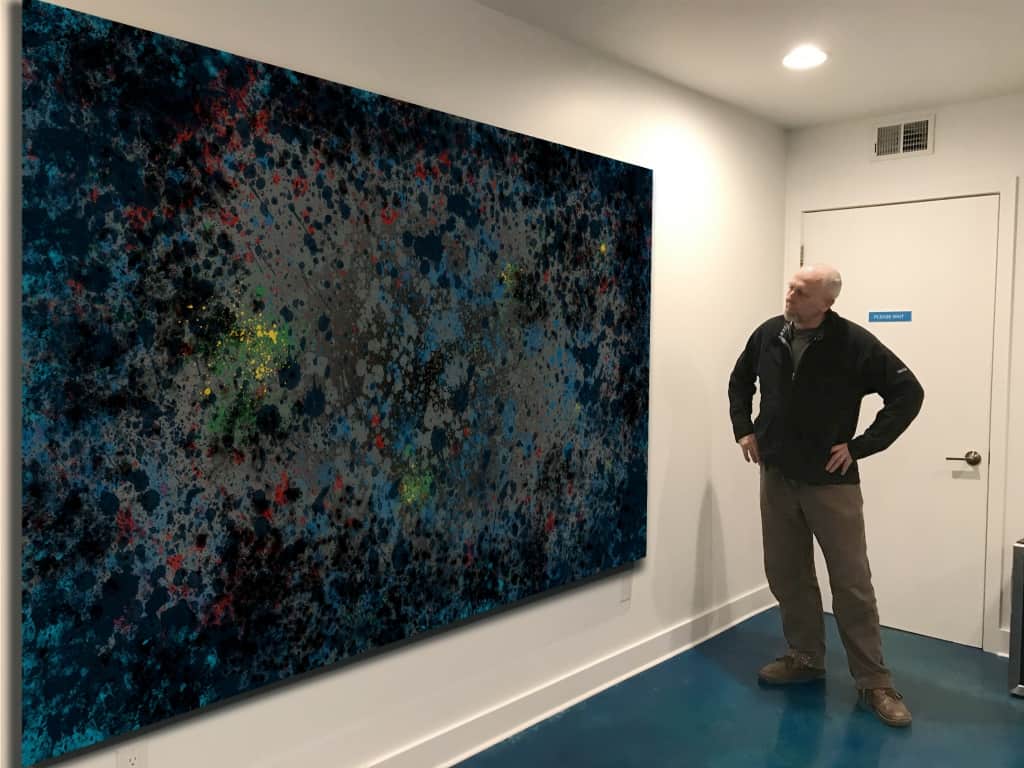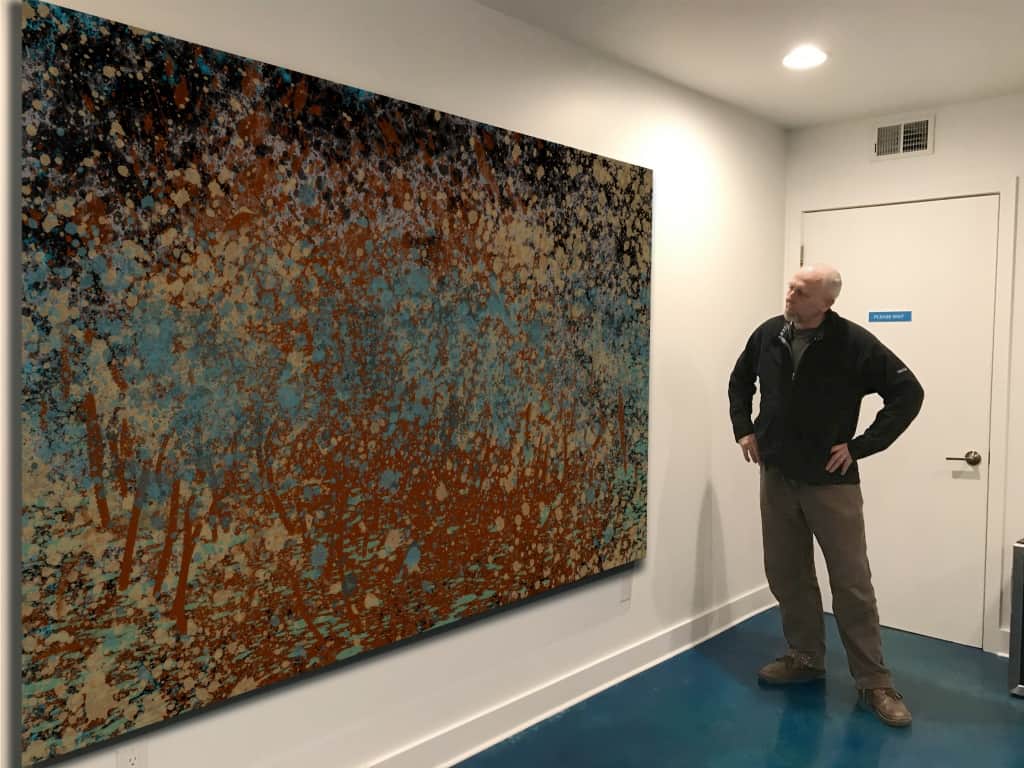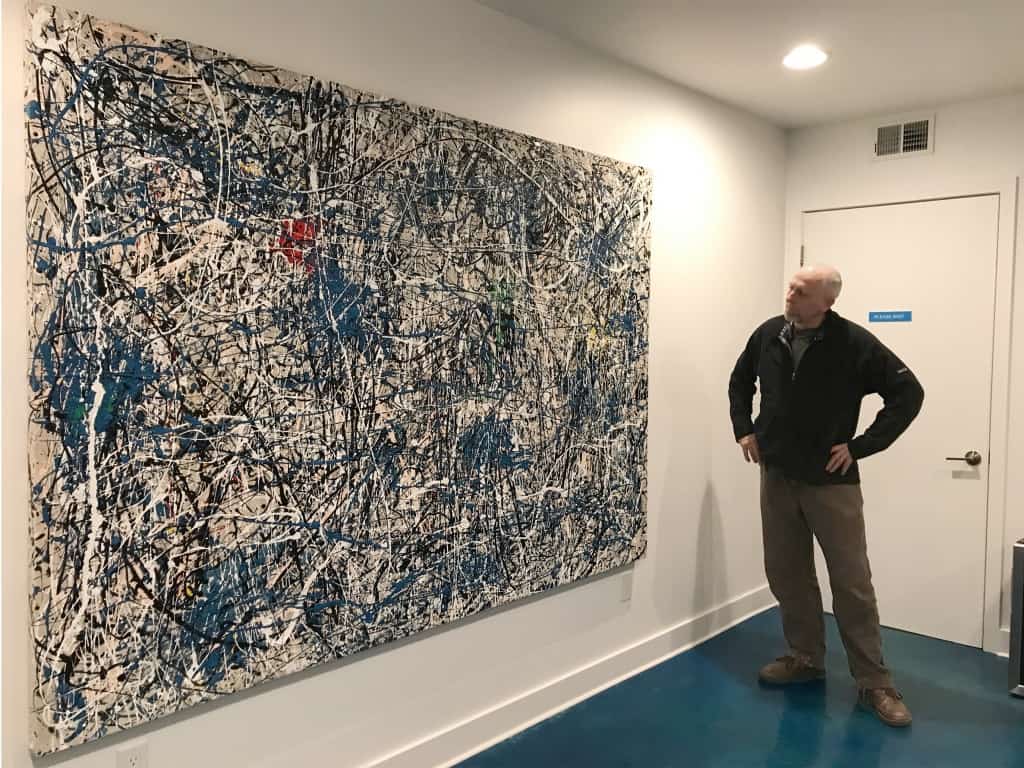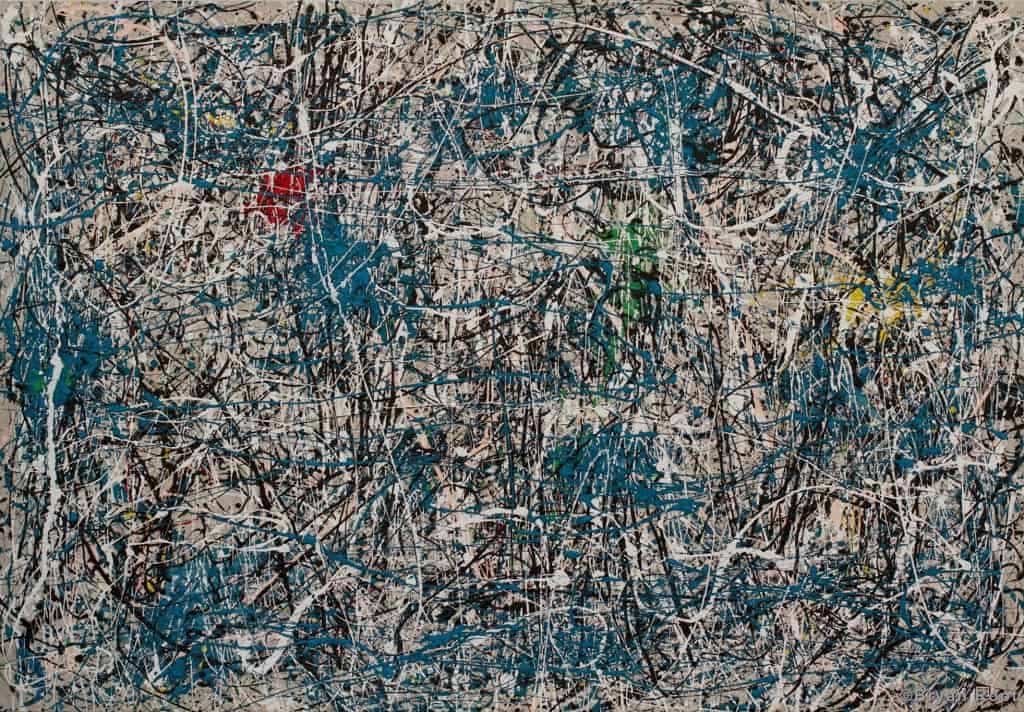 Through this process I established:
That he didn't like circles, or too much red.
That he wanted something bright.
That he kept coming back to a section of my second proposal (2 of 4) which, despairing of finding the right photoshop brush to do good paint splatter, I had pasted a Jackson Pollock painting into the mockup and threw some filters on it to make it match the floor.
So I decided on Jackson Pollock. It's what I wanted to do anyway and the final result can be seen at the top of this page or the end of the slide show. The still image doesn't do it justice.
Having limited my filmmaking to art projects and regular clients, I have been looking for a new way to earn money. I have already begun doing house painting and carpentry, why not fine art–made to order?